This week for
MamaKat's Writer's Workshop
, she asked us to show where we live.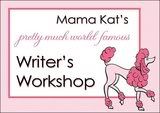 My front lawn in February (yes, it does snow in Texas. Occasionally.)
(I forced my kids to pick up trash during Spring Break.
Doing something worthwhile and, at the same time, not annoying me. Win/win.)
My favorite thing about Spring
It's Texas, Y'all. I'm a Texan Transplant, but it still feels like home to me.